The successful tinyhawk got even better!
Emax introduces the Tinyhawk 2 with alot of new upgrades compared to the Tinyhawk S! This one comes with 16000KV motors to get 7% more power compared to the S, the camera is replaced with the Runcam nano II for better picture quality and the new vtx can transmit 25,100 and 200mW to increase the range.
Binding:
* DO NOT UPDATE BETAFLIGHT! If you did, revert and take the dump.txt file from the downloads section on this page
* Put your TinyHawk in Frsky_X (on most cases it will not work with LBT properly, it will bind but disconnect quite often)
* In the TinyHawk CLI type: Bind_RX
* Put your (international radio) into binding for the D16 protocol (no ACCESS)
* After 5 seconds of bleeping type "set frsky_x_rx_num". It now should return the RX number set on your radio if not try again.
* Type "save". Your radio and receiver are now bound!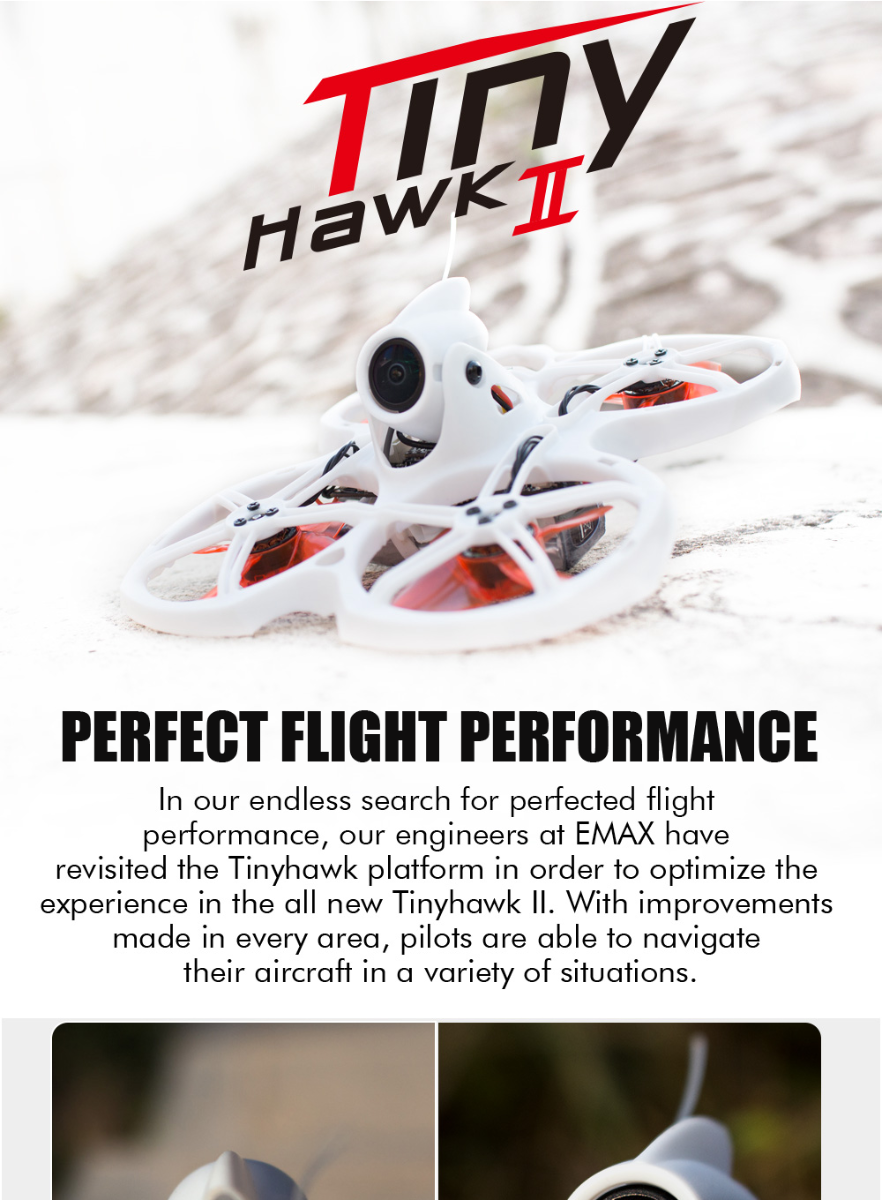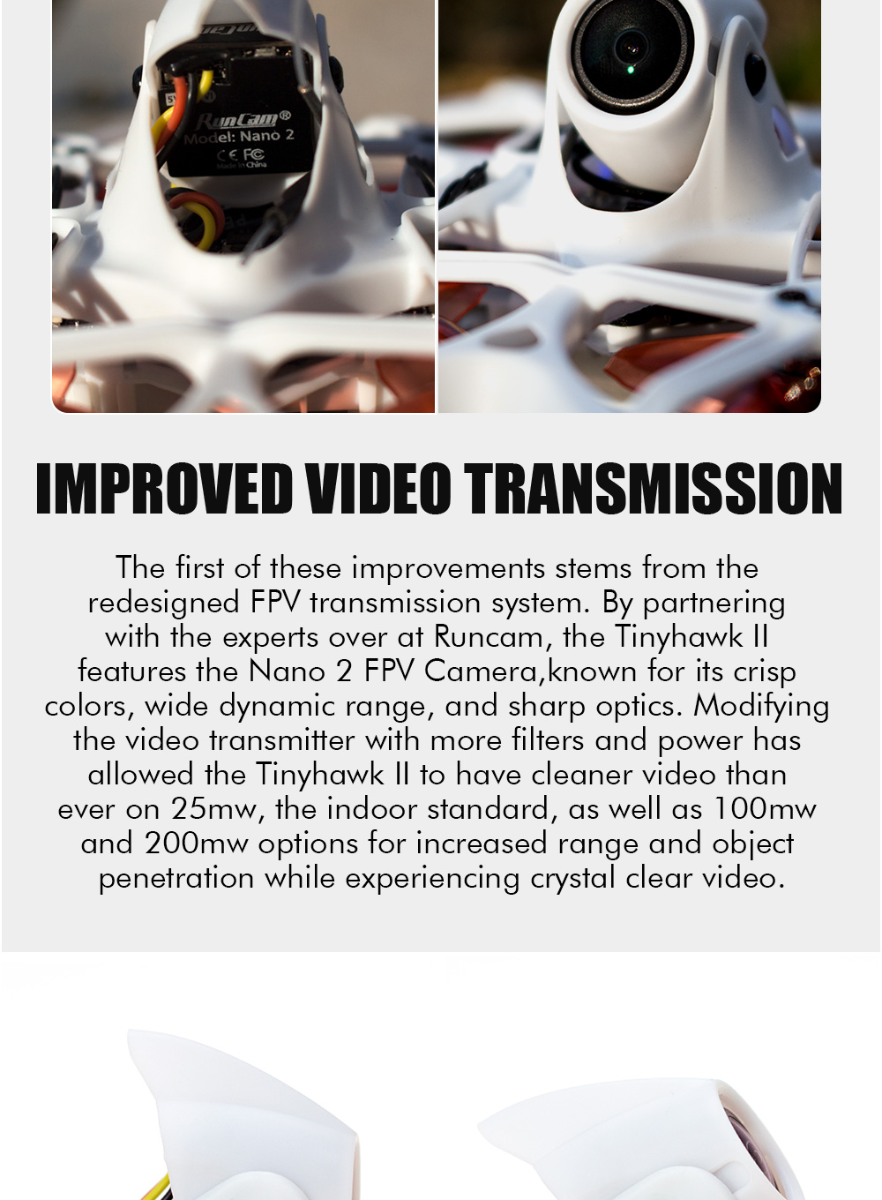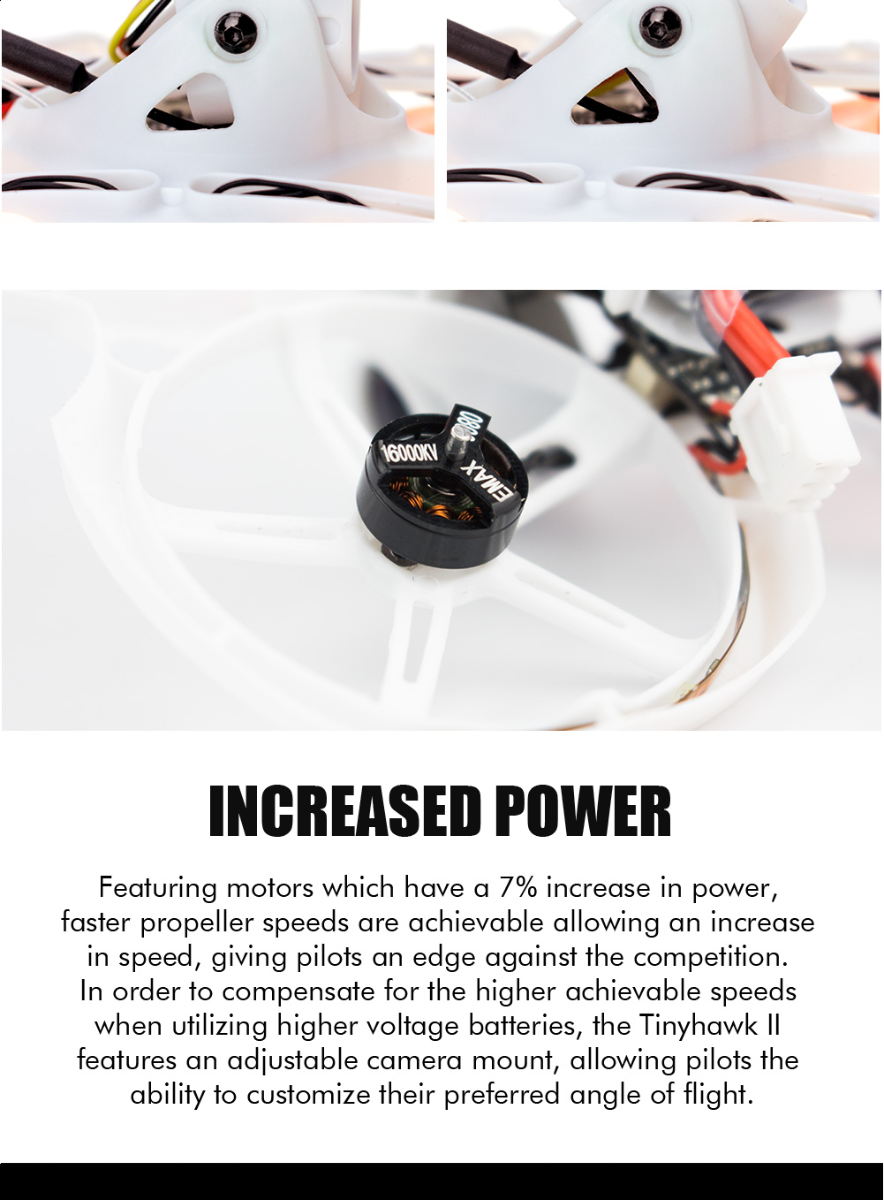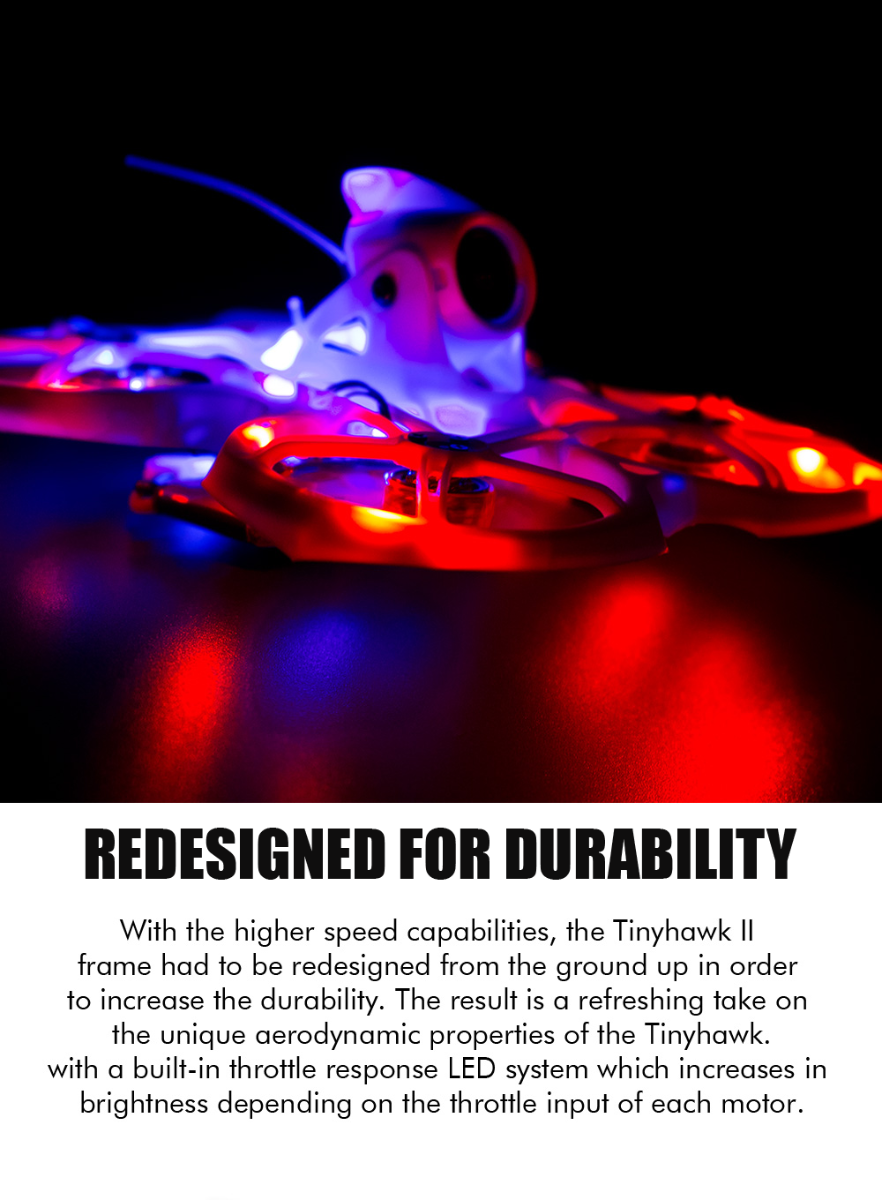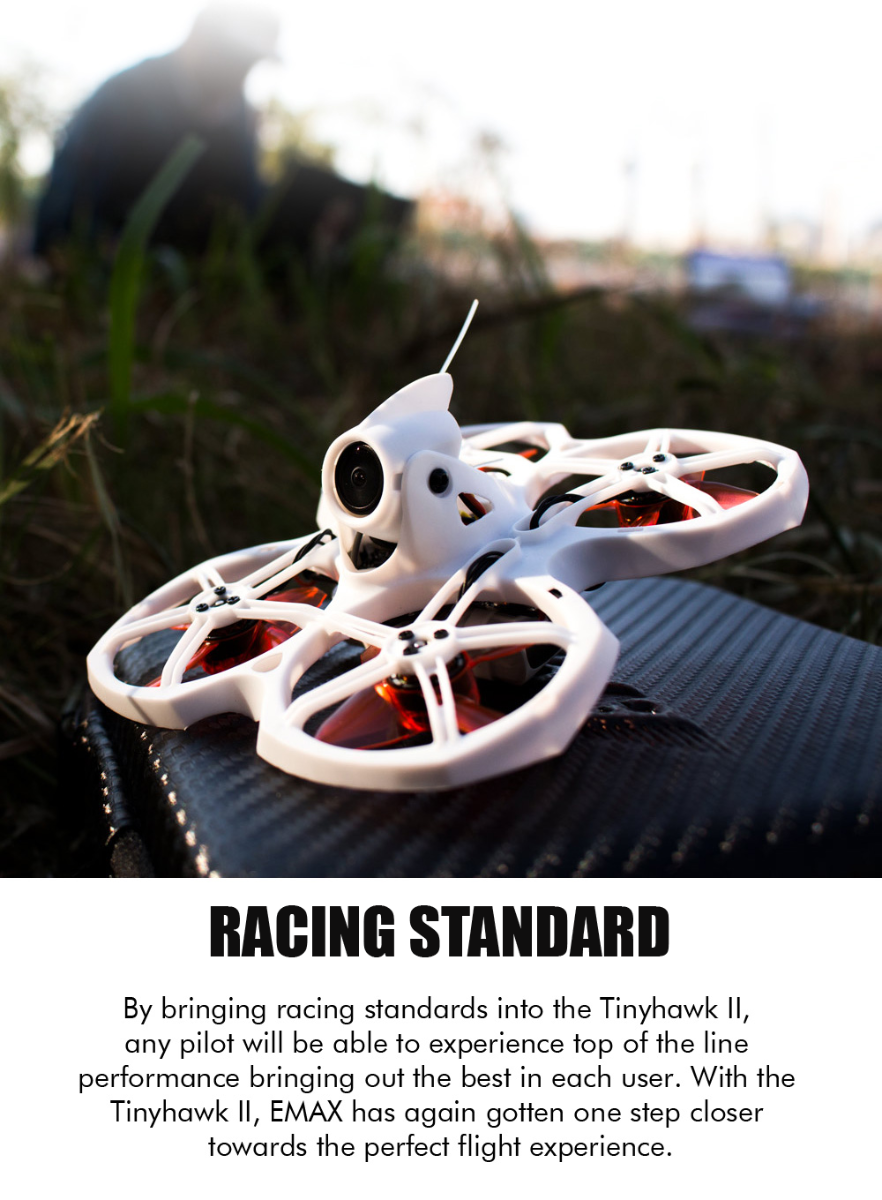 Frame
Wheelbase: 75mm
Dry Weight: 31.2g
All Up Weight: 43.5g with 1x 450mAh 1S battery
Frame Material: Polypropylene
Motors
Stator Size: 0802
Kv: 16000kv
Propeller Mount: Push-On Avan TH-style
Propeller: Avan Turtlemode 4-Blade
All-In-One (AIO) Flight Controller
Flight Controller: F4 (MATEKF411RX Firmware)
ESC: 4-in-1 5A BlHeli_S
Receiver: EMAX SPI Receiver (Compatible with FrSky D8 mode)
Battery Connector: JST-PH2.0
FPV System
VTX Power: 25/100/200mw Switchable
Channels: 37CH incl. Raceband
Camera: RunCam Nano 2 1/3" 700TVL CMOS
Smart Audio Connected
Includes
1x Tinyhawk II BNF
1x EMAX 450mAh 1S HV Battery
1x EMAX 300mAh 2S HV Battery
2x CCW + 2x CW Spare Props
1x 1S-2S USB LiPo Charger
1x Screwdriver + Hardware Kit
Emax TinyHawk II 75mm BNF FrSky
Related Products