The Jumper JP4IN1 SE Module Latest Version features the CC2500, NRF24L01, A7105, and CYRF6936 RF Chip modules all integrated on one board.
Perfect upgrade module for Frsky Taranis radios for example. Please note this is the very latest version of the Jumper external module.

This module can convert standard PPM signals form module equipped radios into the RF protocols used by most radios in the market today (See RF Chip data below). This module is plug and play with module equipped radios in the FrSKY series and requires no complex wiring or "hacking" to get running. The Jumper JP4IN1 module is also upgradable via USB input.

Specifications

Working voltage: 6-9v
Working current: <=100ma
Operating frequency: 2.4G ISM band
RF power: +22DBM
Main control chip: STM32F103CBT6 (128K ROM, 20K RAM)
Module bay compatibility: FRSky, Jr and other dimensions: 64*49*33 (without antenna)
Net Weight: 42g (including antenna)
Software Compatibility: Suitable for radios using OpenTX or er9x/ersky9x
Firmware updatable: Yes, via USB.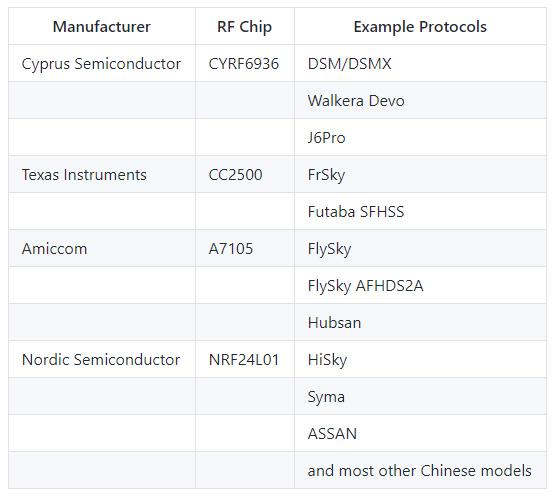 Includes
1x JP4in1 Module
1x Antenna



Jumper JP4IN1-SE Multi Protocol Module
Related Products
Tags: Jumper JP4IN1-SE Multi Protocol Module, Transmitter/Receiver