The Emax RS-II 2207 motors are the even lighter and stronger successor of the RS series from Emax.
At this moment we only sell the version with clockwise (standard) thread.
Features

EZO bearing

Titanium shaft

Dual anodizing

16x16mm hole pattern

Single copper winding

115mm 20 AWG silicone wire
Package Includes

1

X Emax RS-II




5X M3X7 Screw

5X M3X6 Screw

1X Aluminum M5 nylock nut

1X Washer and screw for shaft
For other specs, see the specifications tab.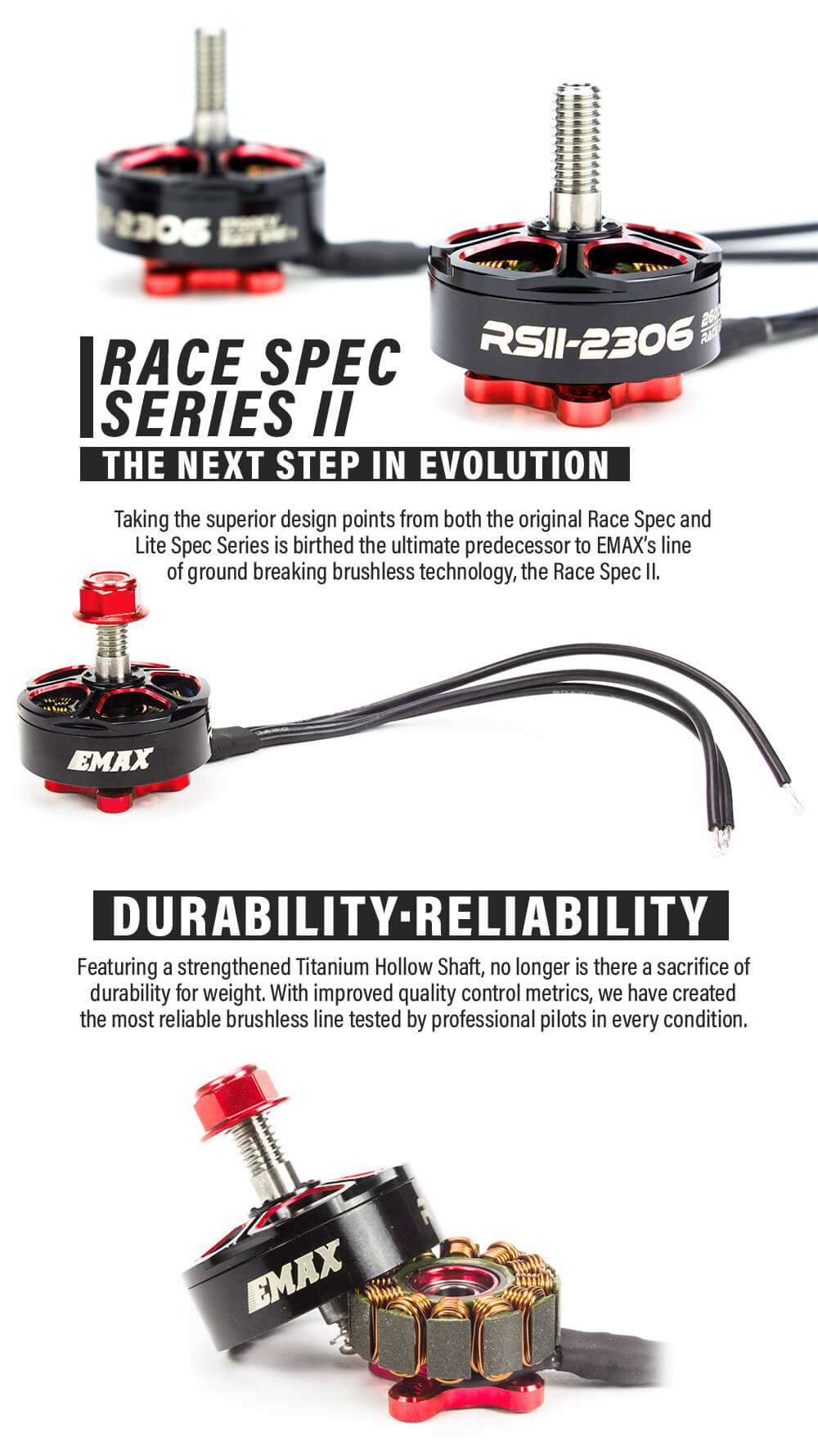 Motor
RPM per volt (KV)
1600
Cell amount
3-6
Shaft diameter
4mm
Stator configuration
12N14P
Camera
Weight
27 grams
Related Products
Tags: Emax RS-II 2207-1600KV, Motors